Uttara Adhunik Medical College-Fortune Education
"Experience Quality Medical Education at Uttara Adhunik Medical College: Your Gateway to Success with Fortune Education"
Are you an aspiring medical student looking to secure your future in the highly competitive field of medicine? Uttara Adhunik Medical College (UAMC), in partnership with Fortune Education, offers you the opportunity to achieve your dreams and become a highly-skilled medical professional.
Uttara Adhunik Medical College: A Premier Institution for Medical Education
Uttara Adhunik Medical College, established in 2011, has since become one of the leading medical colleges in Bangladesh. With a focus on quality education, practical learning, and state-of-the-art facilities, UAMC has attracted students from across the globe, transforming them into skilled and compassionate medical practitioners.
Accreditation and Affiliations
Uttara Adhunik Medical College is accredited by the Bangladesh Medical and Dental Council (BM&DC) and recognized by the World Health Organization (WHO), Medical Council of India (MCI), and other global medical organizations. This ensures that UAMC's graduates are eligible to practice medicine in various countries, opening doors to a world of possibilities for your medical career.
Quality Education and Training
UAMC's experienced and dedicated faculty members provide students with a solid foundation in medical knowledge and hands-on training. The college boasts well-equipped laboratories, modern classrooms, and an extensive library, ensuring that students have access to the latest resources and technology. In addition, students gain practical experience through clinical rotations at the affiliated Uttara Adhunik Medical College Hospital.
International Exposure
UAMC welcomes international students, providing them with a diverse and multicultural learning environment. This not only enriches students' learning experiences but also prepares them for successful medical careers in an increasingly globalized world.
Affordable Fees and Financial Aid
UAMC offers affordable tuition fees, making it an excellent choice for students seeking quality medical education without incurring heavy financial burdens. Fortune Education, as a reliable partner, assists in processing scholarships and financial aid for eligible students.
Fortune Education: Your Trusted Partner for Medical Education
Fortune Education, an experienced and trusted educational consultant in Bangladesh, has been facilitating the admission process for aspiring medical students for over 15 years. They are known for their transparent, reliable, and student-focused approach.
Hassle-free Admissions
Fortune Education guides students through every step of the admission process at Uttara Adhunik Medical College. They provide end-to-end support, ensuring that students can focus on their academic journey without any added stress.
Personalized Guidance and Support
The experts at Fortune Education understand that every student's needs are unique. They provide personalized guidance, ensuring that students choose the right college and course to match their career aspirations.
Visa Assistance
For international students, obtaining a student visa can be a daunting process. Fortune Education simplifies this process by providing step-by-step guidance, from filling out the necessary paperwork to visa interview preparation.
Pre-Departure and Post-Arrival Support
Fortune Education takes care of pre-departure formalities, ensuring students have a smooth transition to their new academic environment. Additionally, they offer support after arrival, including assistance with accommodation and campus integration.
For direct MBBS online Direct admission, Scholarship, and information, Contact Fortune Education: Call or  Whatsapp +880 1995529533, +91-9903355537
College Accommodation
The College and the attached Hospital in Dhanmondi Campus are accommodated in two 6 storied buildings with arrangements for 500 inpatients. The new building of the Hospital called the Community Welfare and Health Care Centre (CCC), is built to international standards. It has an excellent Outpatient Department in addition to Inpatient facilities. The College also has a modern Accident and Emergency Department. The College has recently acquired a large and modern mobile hospital with a fully air-conditioned operation theatre, patient examination, and treatment arrangements.
Classrooms
There are 5 large fully air-conditioned classrooms with closed-circuit televisions for lectures. In addition, there are departmental tutorial rooms attached with the respective departments. The Anatomy Dissection Hall is fully air-conditioned. The laboratories of various departments like Pathology, Biochemistry, etc are well equipped with instruments.
Audio-visual Equipment
Each class is provided with an overhead projector, slide projector, and microphone system. In addition, multimedia projectors and computers are also available for teaching.
Library
The College has a modern fully air-conditioned library located on the first floor. The library has a collection of over 6674 books including expensive latest monographs. It subscribes to 16 international medical journals on an annual basis. The library has accommodation for seating 100 students and 15 teachers at any given time. The Medical Education Unit (MEU) is attached to the library. MEU has 5 computers for use by students and faculty members. Fax, Internet, and E-mail facilities are freely available and are widely used. MEDLINE database (1966 to current) is available on CD Roms and online through the Internet. Teaching materials are also available on CD Rom and videocassettes.
History Of College
Bangladesh Medical College (BMC) Is The First Private Medical College In Bangladesh. It Was Established In 1986 By A Group Of Dedicated People Called The Founder Members. They Were Imbued With The Ideas Of Providing Quality Medical Education, Research, And Services To The People Of This Country At a Reasonable Cost. The College And The Hospital Are Run By Bangladesh Medical Studies And Research Institute (BMSRI) Which Is A Non-Political And Non-Profitable Organization. The Members Of The Institute Are Not Entitled To Any Remuneration Or Dividends.
Admission Process for Foreign Students
The government of Bangladesh sets the rules and procedures for the admission of foreign students to all public and private medical colleges within its territory. Following are the steps you need to take to get admitted into Bangladesh Medical College (BMC).
1. If you have the passport of a country having a diplomatic relationship with Bangladesh you can apply for admission in the MBBS course (Bachelor of Medicine & Surgery) in one of the public or private Medical Colleges in Bangladesh.
2. You must have 12 years of schooling, and your grades must have to be matched (Equivalency) with the Bangladeshi counterpart- SSC (Secondary School Certificate) & HSC (Higher Secondary School Certificate).
3. Your eligibility criteria for admission to the MBBS course:
a. O-level (Equivalent to SSC) certificate: Minimum 5 subjects
b. A-level (Equivalent to HSC) Certificate: Must have Physics, Chemistry, and Biology.
c. the USA 12 grade completion certificate: Must have Physics, Chemistry, and Biology.
d. Minimum GPA (After equivalency with SSC & HSC)= 7 (seven)
e. Minimum GPA in Biology= 3.5
4. You have to undergo the following steps if you decide to get admitted into BMC.
a. Get the photocopies of the following documents attested from the foreign ministry of your country:
i. School/College graduation certificates
ii. Mark/grade sheet
iii. School leaving certificate (Testimonial)
iv. Copy of Passport
v. Two passport-size photographs of the applicant
b. Download 'The MBBS admission form' from the website of the Bangladesh Foreign Ministry(www.mofa.gov.bd) and fill it up. You must mention your medical college of choice.
c. Pay $60 (Subject to change) in any bank in your country in favor of DGHS and get the receipt. (For more info. visit www.dghs.gov.org)
d. Deposit your attested documents, bank receipt, and filled admission form to the Bangladesh Embassy of your country for processing of Grade Equivalency and permission from the Government of Bangladesh. You can do this job by yourself or by an agent.
e. Send copies of your certificates, mark sheets, passport, and a letter of intent to the Bangladesh Medical College office (Email or post) for advance booking of your seat.
5. Having received the permission letter from the Ministry of Foreign Affairs and the grade equivalency of your certificates, Bangladesh Medical College (BMC) office would inform you and proceed with your admission.
6. Admission fee structure for the session is as follows (change might occur according to the decision of Governing Body).
a. $25,000 down payment b. $6,000/year x 4 (Mode of payment would be informed)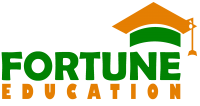 AUTHORIZED REPRESENTATIVE
HEAD OFFICE: DHAKA, BANGLADESH.
MOBILE & WHATSAPP: +88-01995529533
OFFICES IN INDIA: WEST BENGAL, MODON MOHON STREET, KOLKATA, PATNA, BIHAR, DELHI, JAMMU & KASMIR, HYDERABAD, LUCKNOW, CHENNAI, AND GUWAHATI.
MOBILE & WHATSAPP: +91-9903355537
There are various options to pursue MBBS from abroad apart from MBBS in Bangladesh. Such options include: