Fortune Education, Authorized Representative of 100+ Medical Colleges in Bangladesh & Abroad. For Ashiyan Medical College Admission/Seat Confirmation & others processing Contact: +8801995529533
Ashiyan Medical College, Affiliated with the University of Dhaka, Near to Dhaka Airport, Best Medical College, Modern Green Campus, In Campus Own Hostel & Library, Largest Hospital High Patient Flow.
ASHIYAN MEDICAL COLLEGE CAMPUS AND LOCATION:
1. A beautifully arranged modern campus with well-equipped academic and hospital buildings is the beauty of the area.
2. It is situated in its own land Ashiyan Shikka Nagor, Barua, Khilkhet, Dhaka-1229 Bangladesh.
3. It is only about 10 minutes drive from Hazrat Shahjalal International Airport, Dhaka.
4. It is nearby to Lake City Concord, Pink City & 300 ft. Road.
5. The college and hospital are housed in a 4 storied building on its own land.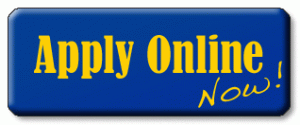 6. It has got wide areas of open space inside of the building for car parking and another utility purpose.
7. The various departments and wards have been set up and organized in a planned way to serve the need of a modern medical college & hospital.
8. At present 3 lecture halls with multimedia presentation facilities, administrative block.
9. a modern library with 5000 recent medical textbooks on different disciplines and internet facilities are available.
10. For students as well as the academic staff of the college. Ashiyan Medical College & Hospital building.
11. A fully air-conditioned, modern, well decorated and equipped hospital accommodates cabins.
12. General wards, consultant chambers, Operation Theater, ICU, dialysis unit, reception, modern diagnostic lab, and hospital office.
Fee Structure of Ashiyan Medical College
Total Fee: US$ 35,000.00-45,000.00
Contact Fortune Education for tuition fee details
Location Description:
Ashiyan Medical College Situated at the biggest Planned township in the country.
The Project area comprises of about 6150 acres land located in between the Shitalakhya and the Balu River at Rupgonj thana of Narayangonj district and at Kaligonj Thana of Gazipur district, in the north-eastern side of Dhaka.
The Township will be linked with 8(eight) lane wide expressway from the Airport Road/Pragati swarani crossing.
The distance is only 6.8 km. There will be the provision of about 26,000 residential plots of different sizes, 62,000 apartments with all necessary infrastructure and urban facilities.
Ashiyan Medical College & Hospital has been designed to provide broad-based education and professional development for the medical students.

The academic faculty has very highly qualified teachers and the attached hospital is a most modern and standard one

Well equipped with all the updated facilities. All these will help the students to gain knowledge, skill, and attitude to deal with the health problems of the community and make their basic knowledge

A very sound for future training and higher studies.
1. Admission is to be on the basis of merit.
2. The same criteria are followed as prescribed by the Ministry of Health & Family Welfare and Bangladesh Medical and Dental Council (BMDC).
3. Applications for every session will be invited by the Director Medical Education Govt. of Bangladesh.
4. The admission test will be organized and conducted by the Director of Medical Education both for Govt. and Private Medical Colleges.
Eligibility
Candidates who passed SSC or equivalent examination in science group and HSC or equivalent examination in science group with Physics, Chemistry and Biology from any recognized board or University of Bangladesh and obtaining total GPA-8 with minimum GPA 3.5 either SSC or HSC and Biology with minimum GPA-3.5 in HSC are eligible to apply.
Those who have passed 'O' and 'A' level or equivalent examinations in the specified years having equivalent marks also eligible to apply with an equivalence certificate from Director Medical Education, Mohakhali, Dhaka.
Application Procedure
Applications are to be submitted to the Govt. Medical College as per circulation in the daily newspapers by Director Medical Education. The admission test will be held on the same date and time for both Govt. & Private Medical Colleges with the same question.
Selection of Candidates
The separate list will be published by the Director of Medical Education from the candidates who have given the option for admission in Private Medical Colleges. The candidates from this list will be eligible to apply to Ashiyan Medical College for admission and also other Medical colleges if they desire. However, the final selection for admission will be made on the basis of National Merit Position.