Barind Medical College is a private medical college located in Rajshahi, Bangladesh. It was established to provide quality medical education to local and international students and contribute to the healthcare sector in Bangladesh. The college is affiliated with the Rajshahi Medical University and is recognized by the Bangladesh Medical and Dental Council (BMDC).
Barind Medical College offers a Bachelor of Medicine and Bachelor of Surgery (MBBS) program, which is a five-year course followed by a one-year mandatory internship. The curriculum adheres to the guidelines set by the BMDC and aims to produce competent and skilled medical professionals to serve the healthcare needs of the country.
The college features state-of-the-art facilities for teaching, research, and clinical training. Students have access to modern classrooms, well-equipped laboratories, a well-stocked library, and an attached hospital that serves as a training ground for practical exposure.
Fortune Education, as an educational consultant, helps students seeking admission to Barind Medical College. They offer comprehensive support throughout the admission process, including guidance on college selection, application assistance, documentation, and visa processing for international students. With their expertise in the field of medical education and their partnership with Barind Medical College, Fortune Education ensures a smooth and successful admission process for aspiring medical students.
Brief Information of Barind Medical College & Hospital
Established in 2011. Located at Rajshahi, the tutorial city of Bangladesh 252 km north-west of Dhaka, the capital of Bangladesh, time period from Dhaka by Air- 35 minutes, Road- 4 hours half-hour, Rail- 5 hours half-hour. Total Campus is 3 acres (approx.) with Academic & Hospital floor space 1,70,000 sq.ft. (approx.).
Course offered:
MBBS Course duration is 5 years in four-phase and compulsory one-year Internship.
Diploma in Nursing Sciences & Midwifery course, Course duration 3 years.
BSc in Nursing Course (Basic), Course Duration 4 Years.
Post Basic BSc in Nursing Course, Course duration 2 years.
Approved by Ministry of Health & Family Welfare, Govt. of the Peoples Republic of Bangladesh
Affiliated by Rajshahi University
Accredited by Bangladesh Medical & Dental Council (BM&DC)
Enlisted in the World Directory of the school of medicine, the World Federation for Medical Education (WPME) & the Foundation for Advancement of International Medical Education and Research (FAIMER), formerly by the World Health Organization.
No. of scholars enrolled in each year:100 (hundred)
A total number of students: 607 including 159 (One Hundred Fifty-Nine) foreign students.
Total Numbers of Faculty members: 112, among them Professors 21, professor 10 and professor 12, Lecturer 59.
Teacher Student ratio is 1:6.2
Barind Medical College publishes a journal biannually named Barind Medical College Journal (BMJ).
Vision
Barind Medical College & Hospital. How to Apply MBBS Admission in Bangladesh | Authorized Fortune Education: +8801995529533 strives to be the center of educational excellence, Providing medical education and training of the very best standard at graduation level and be a pacesetter in care, research and innovation within the field of medical sciences and technology within Bangladesh and abroad.
Mission
To create facilities which is conductive to realize academic services and research excellence in medical sciences.
To consolidated and improve training and development of quality human resources within the field of medical sciences especially.
to satisfy the wants of the state .
to supply exemplary services in medical aid .
to accumulate and supply technology transfer.
To be a reference centre for the services and consultancy, health and manpower training.
to supply cost effective modern healthcare services at the deprived zone, Rajshahi to serve the humanity.
To create opportunity for doctors and therefore the other professionals work on the very best level of educational environment.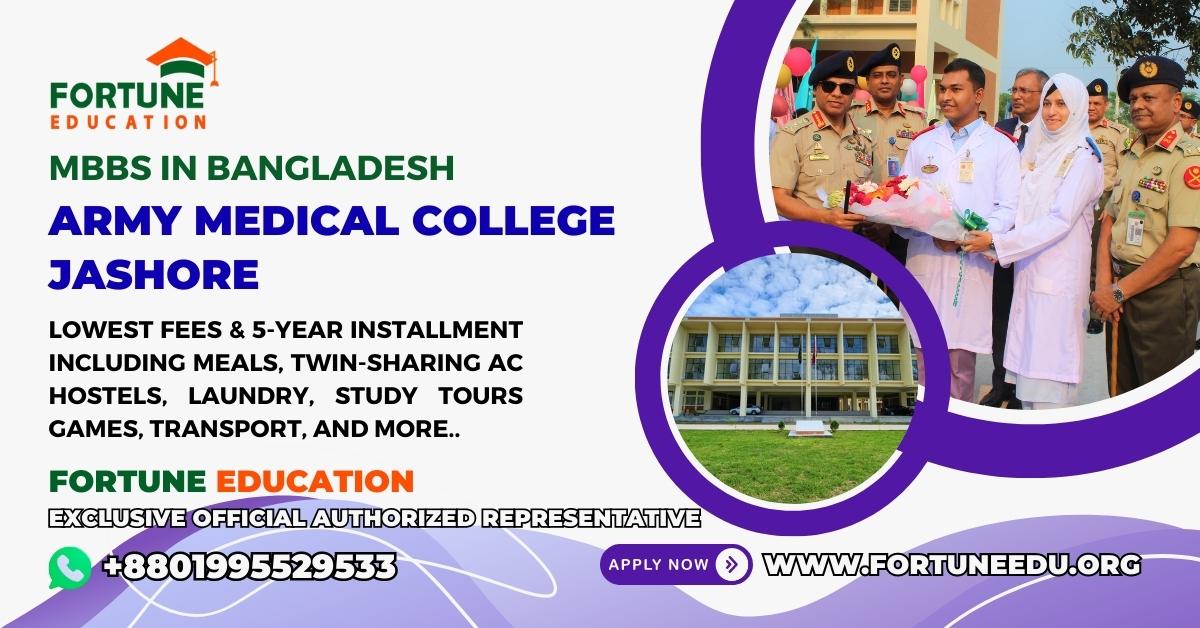 Why BMC
Beautiful Campus
The campus of Barind Medical College & Hospital is extended over a neighborhood of three acres (approx.) of land situated within the beautiful, calm and quiet, and well communicated location of Rajshahi city. Three multi-storied buildings, two for tutorial and one for the hospital have already constructed with 1,70,000 square feet of floor space with all educational facilities.
High Quality Education
Faculty is enriched with highly qualified, experienced and dedicated teachers with academic, clinical and research expertise.
Exposure to Patients
Students are exposing to patients in indoor, outdoor, and emergency departments as a neighborhood of their regular clinical teaching and learning process. Besides the scholars are placed for one month in UHC (Upazilla Health Complex) as a neighborhood of the curriculum. this enables students a chance to practice communication, interviewing, and data gathering skills, also as Clinical examination and patient assessment techniques in rural and concrete populations.
Affordable Tuition-Fees
Tuition Fees of MBBS course both Bangladeshi also as foreign students are less than the other Medical colleges within the country and abroad.
Mentoring
Every student from the primary year are assigned to a specific teacher for mentoring. The mentor monitors the chosen student up to final year and help him/her to beat the tutorial or others problems even some extent of private also.
Multicultural Environment
Near about 50% of the scholars in BMC are foreigners from different parts of India, like West Bengal, Asam, Kasmir, Rajsthan, Dhilhi, and Nepal. So Admission in BMC facilitates the opportunity to show the scholars in multiple cultural environments which enriches their knowledge and knowledge .
Administrative Structure
Efficient administration of BMC is capable of solving problems quickly and effectively. The Board of Directors, administration , Academic Council, Disciplinary Committee and Departmental Heads lookout of administrative and academic affairs. the highest administrative team of BMC consists of some exceptionally talented personalities.
Excellent Accommodation
BMC has excellent hostel facilities for females and foreign students. BMC hostels offer clean, safe and furnished accommodation for Its students. The hostels are located adjacent to the school campus within walking distance supervised by a hostel superintendent.
Provision of Foreign Student Co-ordinator
BMC features a separate office and foreign student coordinator to supply essential services as adequately to the longer term and present foreign students. Major services are: make available sufficient information regarding admission process; to supply pre-arrival information; reception of each new student by BMC official representative at the primary entry point (Airport/land immiation check post) in Bangladesh and supply all kinds of supports to settle in BMC campus specially regarding accommodation, orientation and Immigration formalities. Foreign students office always able to provide all kinds of services needed by the foreign students as and when required.
1. PermanentCampus:
Academic activities and students enrollment have already got a momentum in BMC. The permanent campus of Barind Medical College & Hospital is extended over a neighborhood of two .2089 Acres of land situated within the prestigious location of Rajshahi city having 137050 square feet of floor space and 10 storied of building adjacent to the hospital building as per the plan . Academic building will have adequate facilities to show the scholars with its spacious lecture halls, well-equipped laboratories, sufficient number of educational room for little groups, discussion room and a well-built dissection hall, resourceful library with computer & internet facilities, students' living room and cafeteria.
2. Quality Education:
Barind Medical College & Hospital. How to Apply for MBBS Admission in Bangladesh | Authorized Fortune Education: +8801995529533 has opened a replacement horizon within the domain of education in Rajshahi. this school has been established with a view to providing quality education and research opportunities to teachers also as students. Being an establishment equipped with enough facilities and intended to be the simplest one among its kind, BMC aims at excellence, integrity, transparency, and accountability. Towards attaining its mission of excellence in the least levels the school has taken all possible measures to stay its promises.
In this age of globalization since a university is best known for the cultivation of data and research activities, BMC has decided to form the research work obligatory for both the teachers and students alike. Seminars and workshops are integral to school curriculum. We arrange them on weekly and regular basis and therefore the participants include students, teachers and sometimes eminent scholars from both home and abroad.
3. Qualified Academicians:
Our faculty members are highly qualified with brilliant academic backgrounds. Many have vast experiences in teaching and research. an impressive top academician's team of national and international standard is in commission of ensuring absolutely the transparency and accountability of teachers' recruitment process in BMC. Quality education facilitated by qualified teachers is our promise.
4. Academic Diversity:
Being an establishment equipped with enough facilities and intended to be the simplest one among its kind, BMC aims at excellence, integrity, transparency and accountability. it's been successfully running MBBS Course. The essence of the school is academic diversity. to satisfy the fashionable diversity and therefore the global demand the school is ardent to extend the amount of departments to supply brilliant, skilled, and technologically trained manpower. Ours may be a knowledge based society, and that we hope to equip our students with knowledge and skills to face global challenges and become world leaders of innovation in several fronts of practical life.
5. Efficient Administration:
Efficient administration of BMC is capable of solving problems quickly and effectively. The board of Directors, Academic Council and Departmental Heads lookout of administrative and academic affairs. the highest administrative team of BMC consists of some exceptionally gifted personalities with national and international recognition.
6. ICT Facilities:
BMC is that the first completely digital medical college in Rajshahi, Bangladesh for technology-based education and operation with such facilities as computer labs, Hospital ERP and WIFI on campus.
Wi-Fi covered Campus:
BMC may be a university with Wi-Fi coverage. Faculty members also as students enjoy Wi-Fi connectivity inside the campuses to be connected with internet at a wink.
7. Lab facilities:
The laboratories of BMC are considered because the country's best. There are well equipped labs and. their own specialized laboratories for practical altogether departments.
8. Admission and Examination:
BMC aims at excellence, integrity, transparency, and accountability. Admission is taken during a transparent way and consistent with the principles of Ministry of Health & Family Welfare. Examinations also are conducted during a strict fashion.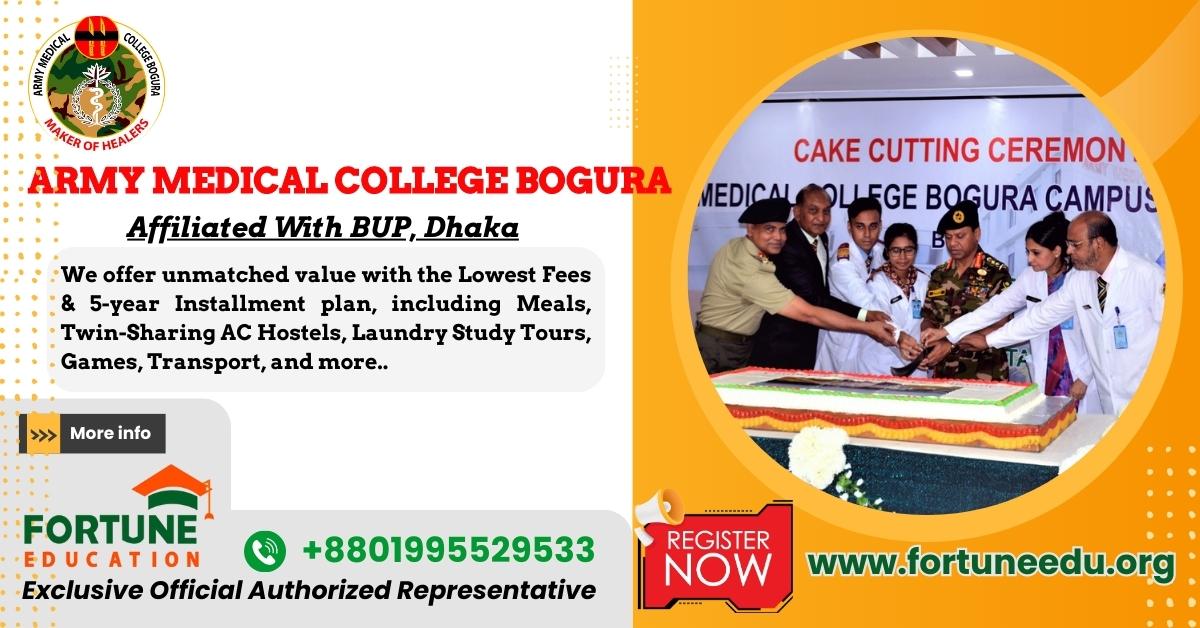 9. Library:
BMC library is rich with printed books, e-books, and journals. BMC takes pride for creating a serene atmosphere for acquiring knowledge for college kids , who build their academic carrier and develop themselves for spreading the sunshine of data in life science . It offers good facilities of reading.BMC working rapidly to complement its library purchasing an honest number of books every semester.
10. Scholarship facilities:
There are huge waiver benefits for financially needy students and scholarship facilities for meritorious students.
11. Email Facility:
Every academician and employee has a private email ID in College domain for better correspondence.
12. Competitive tuition fees:
Though quality of education is high, the schooling fees of BMC are comparatively less among the private Medical College in Bangladesh.
13. Co-curricular activities
Yearly Sports Program, Cultural Program
14. Comfortable Classroom & Labs:
Classrooms are neat and clean, air-conditioned, with comfortable seating arrangements. All the rooms carry multimedia projectors and proper ventilation & lights. Labs are well facilitated.
15. Discipline:
BMC features a completely disciplined educational environment. it's free from Politics, Smoking, drugs, Copying, Eve Teasing, and other subversive acts and ethics.
16. Sports:
BMC family is basically proud and enthusiastic of arranging different sport programs. It organized BMC Students Week 2015 to form its student physically fit and mentally sound.
17. Events: ETC
Parents Day:
For the betterment of the scholars , BMC communicates with the Guardians and informs them about their students, if needed.
18. Special counseling for weaker students:
If it's identified that few students aren't getting marks up to satisfactory level, BMC faculty members support them, especially to enhance their performance giving them extra counseling hours.
19. Religious Events:
BMC observes all religious programs and arranges various religious events (iftar party, Miladunnabi, Sarwaswati puja, X-mass, for example) within the campus. It develops a brotherhood among the scholars and teachers within the campus and out of doors the campus also.
20. One stop services:
To solve the issues of scholars and to form a friendly educational environment in campus BMC started one stop services where every student can get the answer of multiple problems from one booth.
About Fortune Education
Fortune Education, Dhaka, Bangladesh is World Leading & Pioneer
Education Consultant of Medical College & universities. Providing MBBS, BDS
others admission for medical aspirants & prospective students who
interested to study abroad and considering higher study opportunities in
Bangladesh, USA, CANADA, INDIA and Abroad.
Fortune Education, Dhaka, established in 1994, is
registered Educational Consultant & an authorized representative of College
and universities all over the world.
Fortune Education have legal rights to processing
admission to Medical, Dental college and universities. Fortune offers online
direct MBBS & others Admission, Application, Guidance, Documentation, and
required services such as to eligible students regarding medical and higher
studies…
Fortune Education invites students to register
for MBBS & BDS admission with special Scholarship
MBBS
in Bangladesh 2022 | MBBS Admission in Bangladesh
https://mbbsbd.com/
MBBS Scholarship on Private Medical Colleges
Online Registration & Application Open..
Fortune Education offers MBBS Admission with
special scholarship.
MBBS Scholarship on private medical colleges under
various Best Medical Colleges under top Universities
Registration & Online Application is going on..
Fortune offers MBBS admission with special
scholarship & waiver on best private medical colleges under (1) University
Of Dhaka (2) Chittagong Medical University (3) Rajshahi Medical University (4)
Sylhet Medical University.
Best Medical Colleges in Bangladesh with on-campus
own AC Hostel
https://fortuneedu.org/best-medical-colleges-for-mbbs-in-bangladesh-new/
DIABETIC ASSOCIATION Medical College with
on-campus Hostel
BGC TRUST Medical College with on-campus own Hostel
ISLAMI BANK Medical College with on-campus own
Hostel
IBN SINA Medical College
MARKS Medical College
Reputed "A" Class Medical Colleges in
Bangladesh
Marine City Medical College
Affiliated with Chittagong Medical University and
recognized by MCI, Govt. Of Bangladesh. Marine City Medical College is a
Private Medical college located in Bayazid Bostami, Chittagong, Bangladesh.
"Marine City Medical College" offers a 5 years MBBS course approved
by BMDC, MCI, WHO. Fortune Education is the exclusive representative of Marine
City Medical College (MCMC).
https://fortuneedu.org/courses/bgc-trust-medical-college/
Diabetic Association Medical College
Diabetic Association Medical College is affiliated
with the University of Dhaka and Reorganized by Bangladesh Medical & Dental
Council (BM&DC) and Approved by the Ministry of Health and Family Welfare.
Diabetic Association Medical College Faridpur started its journey on the 15th
November 2009 and opened its doors to the students in the academic year
2009-2010. Fortune Education is the exclusive representative of Diabetic
Association Medical College(DAMC).
https://scholarshipbangladesh.org/2021/10/09/diabetic-association-medicalc-college/
BGC Trust Medical College
BGC Trust Medical College, Chattogram, Bangladesh
was established in the year 2002. The College is affiliated with the Chattogram
Medical University and Chattagram University. Its academic activities are
approved by the Ministry of Health & Family Welfare. This Medical College
has a team of highly motivated, qualified, and efficient Faculty members. With
On-Campus AC Hostel.
https://fortuneedu.org/courses/bgc-trust-medical-college/
Southern Medical College
Southern Medical College & Hospital (SMCH) was
established in 2005 to give the state a group of brilliant medical graduates.
Southern Medical College is located in East Nasirabad, Khulshi, Chattagram,
Bangladesh. This medical College is affiliated with the University of
Chittagong and is recognized by the Bangladesh Medical and Dental Council
(BM&DC). https://www.studymbbsbd.com/2021/09/12/southern-medical-college-hospital/
MARKS Medical College
MARKS Medical college is a prestigious public
medical college. It was established in 1995.MARKS Medical College is approved
by the Ministry of Health and Family Welfare Govt. of Bangladesh. Bangladesh
Medical and Dental Council (BM&DC) and affiliated with the University of
Dhaka. It is located at Mirpur-14, Dhaka, Bangladesh.
https://www.studymbbsbd.com/2021/09/11/marks-medical-college/
Islami Bank Medical College
Islami Bank Medical College was established in
2003 in Rajshahi by Islamic bank Bangladesh. Islami Bank Medical College is
located at Airport Road, Nawdapara, Sopura, Rajshahi, Bangladesh. IBMC is
established to train the specially selected high-quality medical candidates to
be called 'Medical students' for five academic
years. Fortune Education is the exclusive
representative of Islami Bank Medical College(IBMC).
https://fortuneedu.org/courses/islami-bank-medical-college/
MBBS in Bangladesh
MBBS in Bangladesh is a good alternative for
quality Education and a low fees structure MBBS education in Bangladesh.
Medical study in Bangladesh is prevalent among Indians subcontinents, Nepalis,
Malaysians Australians, Srilankans, Philippine, Pakistanis, Palestinian,
Bhutanese, and Maldivian students. The advantage of cultural similarity For
Indian students, to study in Bangladesh, including food.
ELIGIBILITY OF MBBS ADMISSION IN BANGLADESH
Eligibility of MBBS Admission in Bangladesh with
Scholarship
1. Study MBBS in Bangladesh the most important
attraction is the reasonable Bangladesh Medical College Tuition Fees. Although
there is a Reservation of 225 students in Government Medical Universities for
MBBS International Students. The good news is Private Medical Colleges of
Bangladesh, 45% of seats are reserved for non-native students. Indian students
have more opportunities for medical admission in Bangladesh.
2. In short, if you are from any SAARC you don't
have to pay any Tuition Fees. However, your living cost for MBBS in Bangladesh
needs to pay.
3. In other words, those who are not coming from
any SAARC. You have to pay USD $3,000 as Bangladesh Medical College Tuition
Fees (Hostel Fee included). This is just the initials amount, for more details
contact Fortune Education.
4. Fortune Education is providing online Direct
MBBS Admission in Bangladesh without any Donation or Hidden Charges.
Fortune offers lowest fees with 5 years
installments facilities
mbbs in bangladesh fee structure 2021
Fortune Education offered special
scholarship/waiver up to $10,000 (Ten Thousand) US Dollars as per Merit &
Seats availability.
MBBS Admission Procedure for Bangladesh Medical
Colleges https://fortuneeducationconsultancy.com/mbbs-admission-procedure-for-bangladesh-medical-collages/
Eligibility of MBBS in Bangladesh
• A candidate who has passed 10 + 2 pattern
examinations
who have Physics, Chemistry and Biology as
compulsory subjects
• Achieved minimum 60% marks,
• Qualified for the NEET Exam, is eligible to
pursue for MBBS
For more queries about MBBS admission in Diabetic
Association Medical College Contact: Fortune Education
Fortune Education
Exclusive Representative
Regional Admission Offices in India:
West Bengal, Delhi, Tamil Nadu, Jammu &
Kashmir, Bihar
HEAD OFFICE :
DHAKA, BANGLADESH.
Mobile & Whatsapp: +88-01995529533,
+91-9903355537