Fortune Education, Authorized Representative of 100+ Medical Colleges in Bangladesh & Abroad. For Admission/Seat Confirmation & others processing Contact: +8801995529533
Admission
Fortune Education, Exclusive Representative, Dhaka, Bangladesh. Processing direct admission with one stop services.
Contact: Mobile & WhatsApp: +8801995529533

Enam Medical College Hospital
Enam Medical College Hospital is now a complete embodiment of health care system of the country, serving all the communities and areas at Dhaka's Northern suburb, connecting at least 16 Districts onwards. We have dedicated our time, energy and expertise to providing high quality care to the families and patients of our community.
While much of our focus has centered upon both our inpatient and outpatient services we have not lost sight of our need to maintain and strengthen lines of service at the hospital and the medical college. In recent years we invested heavily in new technology and equipment to provide state of the art medical care.
Those investments will continue to include improvements in infrastructure, technology, patient-friendly billing, enhanced medical education and staff development. We will strive towards providing top quality services so our community can have access for their health needs.
Enam Medical College Hospital has received a significant amount of recognition over the past couple of years and the accolades both in medical education, clinical care, screenings, diagnosis and resolving health crises with highest world-class standard at a much lesser cost Enam Medical College Hospital is honored to serve our great community and appreciates the responsibility we have for providing health care services as the core purpose of our essence of being.
The doctor-patient ratio is still far from adequate in this country of more than 160 million people. Along with the government initiative, private entrepreneurs are also coming forward in the health sector to establish medical colleges and hospitals.
The private-sector has already made commendable progress in this field. The Government of Bangladesh has rightly laid down some strict criteria, principles and guidelines to follow and standardize the private medical colleges.
Goals and Objectives
Enam Medical College Hospital has been designed to provide broad based education and professional development for the medical students. The academic faculty is highly talented and the hospital is modern, standard and well-equipped with all the updated facilities. All these will help the students to gain knowledge, skill and attitude to deal with the health problems of the community and make their basic very sound for their profession and higher studies.
FREE STUDENTSHIP
Free studentship is available for some meritorious and financially insolvent students. Separate applications are to be submitted for this category. 5% students will enjoy free studentship. In the present system the college governing body will select the candidates for this quota of 5% meritorious and insolvent students.
ACADEMIC COURSE
The college offers five years MBBS course and one year internship training in Enam Medical College & Hospital as required by Bangladesh Medical & Dental Council leading to MBBS degree of the University of Dhaka. The academic session shall be from January each year or as suggested by Government. During the five years course the University of Dhaka will conduct four professional examinations.
i) The First Professional MBBS examination at the end of 1.5 years. (Anatomy, Physiology and Biochemistry)
ii) The Second Professional MBBS examination at the end of 2.5 years. (Community Medicine and Forensic Medicine)
iii) The Third Professional MBBS examination at the end of 3.5 years. (Parmacology & Therapeutics, Pathology and Microbiology)
iv) The Final Professional MBBS examination at the end of 5 years. Medicine & allied subjects Surgery & allied subjects Obstetrics & Gynecology
Enam Medical College
Pioneering Medical Education in Bangladesh
Enam Medical College, located in Savar, Dhaka, Bangladesh, is one of the renowned private medical colleges that has been delivering excellence in medical education since its inception. Recognized for its commitment to quality and holistic education, the college has garnered a reputation not only within Bangladesh but also on an international scale. Here's a deeper dive into what makes Enam Medical College a top choice for medical aspirants:
World-class Infrastructure and Facilities
Enam Medical College boasts a modern campus with state-of-the-art infrastructure. The spacious lecture halls, fully-equipped laboratories, advanced research facilities, and a comprehensive library with a vast collection of medical books and journals provide students with an environment conducive to learning.
Skilled Faculty and Comprehensive Curriculum:
The college is backed by a team of dedicated, experienced, and highly-qualified faculty members who guide students at every step, ensuring a solid foundation in medical sciences. The curriculum is regularly updated to stay aligned with global medical education trends, ensuring that students are well-prepared to tackle challenges in their future careers.
Clinical Training and Hospital Facilities:
One of the major advantages of studying at Enam Medical College is its association with Enam Medical College Hospital. This 1000-bed hospital ensures students receive hands-on training and real-world clinical exposure, which is crucial for honing practical skills.
Research and Development:
Enam Medical College places a strong emphasis on research. Students and faculty are encouraged to engage in various research projects, promoting innovation and contributing to the global medical community.
International Recognition and Affiliations:
The degrees offered by Enam Medical College are recognized by prominent medical councils globally. The college has collaborations and affiliations with various international medical institutions, further enhancing the learning experience for students.
A Holistic Learning Experience:
Beyond academics, the college promotes extracurricular activities, ensuring the overall development of its students. Cultural programs, sports events, and medical camps are regularly organized, fostering team spirit, leadership skills, and community service ethos among students.
For those seeking a top-tier medical education in Bangladesh, Enam Medical College emerges as an obvious choice. With its unparalleled academic rigor, experienced faculty, and commitment to shaping future medical leaders, the institution stands tall as a beacon of excellence in medical education.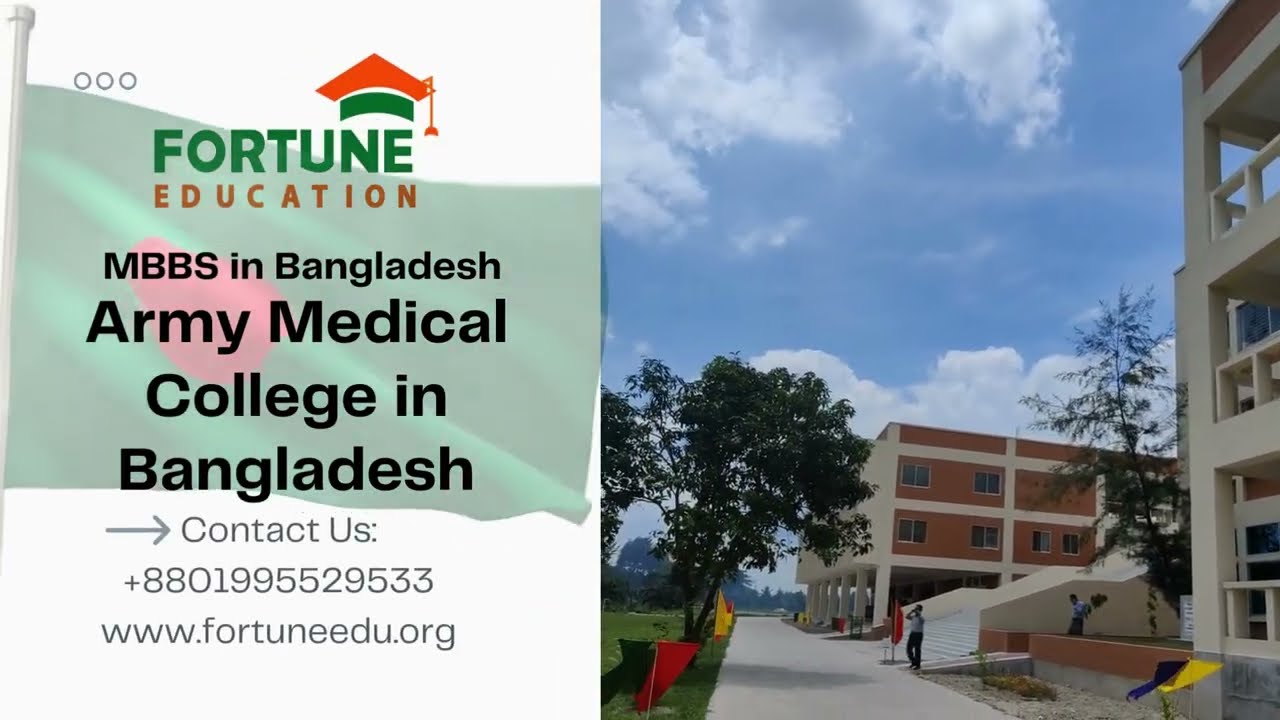 Army Medical College Bogura and Army Medical College Jashore: Setting the Gold Standard in Medical Education
Introduction
In the realm of medical education, some institutions naturally rise to prominence through their commitment to excellence, research, and student success. Two such institutions that have carved a niche for themselves in Bangladesh are the Army Medical College Bogura and Army Medical College Jashore. These colleges have consistently demonstrated their superiority in various facets of medical education, placing them a cut above the rest.
Pioneers in Quality Education
Curriculum Excellence: The colleges offer a rigorous curriculum that is updated regularly, ensuring students are equipped with the latest medical knowledge and skills.
Renowned Faculty: Both institutions boast a panel of esteemed faculty members who are leaders in their respective fields. Their dedication to imparting knowledge ensures students receive an unparalleled learning experience.
State-of-the-Art Infrastructure
Modern Facilities: Equipped with the latest medical equipment and tools, these colleges provide students with hands-on experience, ensuring they're industry-ready upon graduation.
Research and Development: With state-of-the-art labs and research centers, students are given ample opportunities to delve into research, fostering innovation and critical thinking.
A Holistic Learning Environment
Clinical Training: The tie-ups with reputed hospitals allow students to gain real-world clinical experience under expert supervision.
Diverse Cohort: The mix of national and international students enriches the learning environment, fostering global perspectives and peer learning.
Commitment to Community and Ethics
Community Health Programs: Both colleges emphasize community health, allowing students to engage in programs that not only provide practical experience but also instill a deep sense of community service.
Ethical Practices: Students are taught the importance of ethics in medical practice, ensuring they grow into responsible and compassionate doctors.
Recognition and Affiliations
National and International Affiliations: Their affiliations with leading medical bodies ensure that the degrees earned are globally recognized, opening doors to international opportunities.
Consistent Rankings: Owing to their consistent performance and commitment to excellence, both colleges regularly feature among the top medical institutions in the country.
Conclusion
While Bangladesh has numerous medical colleges, Army Medical College Bogura and Army Medical College Jashore have set benchmarks that others strive to achieve. Their holistic approach to education, commitment to community, and emphasis on research and practical training make them standout institutions. For students aspiring for a top-tier medical education, these colleges are the epitome of excellence and innovation.