[vc_row][vc_column][vc_row_inner][vc_column_inner][vc_empty_space height="64px"][vc_column_text]
MBBS Fees Structure in Bangladesh 2022-23
1. SYLHET WOMEN'S MEDICAL COLLEGE
Fees for Foreign Students:
| | | |
| --- | --- | --- |
| | a. Student can pay all installment at a time. One time development fee: | |
| | b. Admission fee | |
| | c. Tuition fee (230 x 60 months) | |
| | d. Other fees | |
| | e. Hostel Establishment fees | |
| | f. Hostel Rent (50 x 60 months) | |
| | Grand Total (USD) for Regular Student | US$ 38,000.00 |
For direct MBBS online Direct admission, Scholarship, and information, Contact Fortune Education: Call or WhatsApp +880 1995529533, +91-9903355537
Mode of Payment:
| | | |
| --- | --- | --- |
| | a. At the time of admission: | |
| | b. Within 1st Week of July (Same Academic year) | |
| | |
| --- | --- |
| | c. Rest US$18,000 will be paid in 08 equal installment at the rate of US$ 2250.00 after 06 months interval. |
| | d. A student can pay all installments at a time (Optional) |
2. IBN SINA MEDICAL COLLEGE
FEES FOR FOREIGN STUDENTS:
Total : $ 44000 Complete 5 years including Tuition Fees, Hostel Charge & Govt. Charges.
For Seat Booking : By October 2021 $ 5000
At the time of admission – $15000
1st & 2nd year (7000×2) – $14000
3rd & 5th year (3000×3) – $9000
Govt. Charge – $1000
Total = $44000
The University examination fees are separate. During which 5 years total Four University Professional examination will held and approximately fees  ,Food & others personal expenses are excluded.
Fortune Education, Dhaka, Bangladesh offer On Spot Direct MBBS Admission and  100% Seat Confirmation in Best & Reputed Medical College with Affordable low fees with 5 years instalments facilities.
Want to join top ranked & reputed medical college in Bangladesh by authorized consultants?
♦ Offering Admission @ MCI, WHO, IMED, BMDC & NMC Recognized College
♦ Counseling & On spot direct admission
♦ Affordable low fees structure with 100% seat confirmation
♦ Flexible payment policy & 5 years installments facility
♦ Guidance for free Govt. SAARC seats
♦ Scholarship & special waiver
♦ Study loan assistance
**Free Counseling & Guidance *Admission * Application for Eligibility & Equivalence * Documentation & Visa guidance * Airport pickup, College dropping & Accommodation * Visa Extension & Local Support**
BMDC listed Medical Colleges in Bangladesh

WHO listed Medical Colleges in Bangladesh

IMED listed Medical Colleges in Bangladesh

MCI recognized Medical Colleges in Bangladesh
MBBS Fees Structure in Bangladesh 2022-23 for MBBS admission in Bangladesh attached below:
Fortune Education, Dhaka, Bangladesh is World Leading & Pioneer Education Consultant of Medical Colleges & Universities. Providing MBBS, BDS, BVSc admission for medical aspirants & prospective students who are interested to study MBBS, BDS, BVSc and considering higher study opportunities in Bangladesh and overseas.
Fortune Education has legal rights to process admission to Medical, Dental colleges and universities all over the world. We offer MBBS, BDS & others Admission, Application, Guidance, Documentation, and required services such as to eligible students regarding medical and higher studies…
Fortune Education invites students to register for MBBS & BDS admission with a special Scholarship for the academic year 2023-24.
MBBS Fees Structure in Bangladesh 2023-24
Admission Facilities:
If you are a student, then getting in touch with MBBS experts can indeed play a crucial role in being able to realize your dreams. We are a firm believer of the fact that it is only by means of adopting the right planning approach that you can expect rewarding benefits of hard work that you have necessarily put in.
ADVANTAGES OF STUDYING IN BANGLADESH
1. MCI, Approved medical study outside India. Under MCI Act 1956
See More Details here: www.mciindia.org/acts/Second-Schedule.pdf
For More Details Please Refer M.C.I. Web Site www.mciindia.org
2. MBBS in Bangladesh best alternative Low-cost Medical Study outside India
3. Recognition By – Bangladesh Medical & Dental Council & Member of South East Asia Regional Organization For Medical Council Enlisted in the Directory of IMED & AVECENA (Formerly W.H.O)
4. Student can register to Medical Council of India by giving Screening Test to practice in India after completion of MBBS Degree in Bangladesh
5. Least Financial cost to complete MBBS Course in Private medical college and free seats under SAARC Quota in Government Medical College
6. Adequate patient flow for clinical studies & practice Maintaining Global Medical Education Standard
7. Socio-cultural same as India, environment and climate are almost same
8. Very close to Home Country
9. Security and safety of Individual is ensured in the Campus
10. Affordable Medical Study at Low Package for Middle-Class Family Best Option for MBBS Study outside India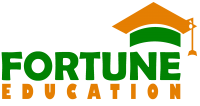 AUTHORIZED REPRESENTATIVE
HEAD OFFICE: DHAKA, BANGLADESH.
MOBILE & WHATSAPP: +88-01995529533
OFFICES IN INDIA: WEST BENGAL, MODON MOHON STREET, KOLKATA, PATNA, BIHAR, DELHI, JAMMU & KASMIR, HYDERABAD, LUCKNOW, CHENNAI, AND GUWAHATI.
MOBILE & WHATSAPP: +91-9903355537
[/vc_column_text][/vc_column_inner][/vc_row_inner][/vc_column][/vc_row]